Help Jon Del Arroz Change The Culture
Top Backers
Private
$20.00
I got here first because I use Gab.ai
Private
$20.00
edwinboyette
$20.00
In it to win it!
Isaac Valenzuela
$10.00
The Right needs more creators like you! Keep up the great work, I have no doubt my money will be…
Private
$5.00
maniac
$5.00
Paul Wirtz
$5.00
Private
$5.00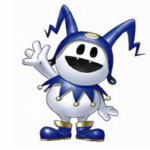 metzengerstein
$5.00
Private
$5.00
Jon Del Arroz fights for western civilization values in culture as a Christian and conservative. He's on the front lines, making novels, stories, comics, and providing a daily blog and broadcast with hot button cultural topics. He's a contributor to The Federalist and Milo Yiannopoulos' Dangerous.com with his journalism, and an award winning author for his science fiction novels.
Del Arroz needs your support to keep bringing art, culture, and real entertainment news to the community.
Our goal this year is to reach $360 in monthly pledges. This will allow the creation of a weekly web comic at professional rates, as well as to hire a professional editor for a Culture War Front Line podcast to highlight the most important aspects of culture and promote great artists.
Levels
Donate Now
One-time donation
$1.00 Monthly
Culture War Commandos
You're the boots on the ground that help us fight and win. You support my blogging, broadcasting, and creative endeavors. You'll have Del Arroz's utmost thanks. You'll be able to ask questions and topics to be covered in blog and broadcast in Del Arroz's discord channel, exclusive to backers.
When we reach $100 in subscriptions, we'll start a weekly exclusive broadcast which will be the beginnings of the Culture War Front Line. You'll also get access to the weekly web comic when we build up to our overall goal.
4 Backers
$3.00 Monthly
Culture War Ensign
You're privy to the inner workings of the culture war team. In addition to the Commando rewards, I'll produce a monthly short story as a first look exclusive to donors (some may be reprinted later but for now, this will be the only place to find them. Many will end up exclusives). You'll also receive updates on the novels/comics that are being created along with exclusive first look previews.
6 Backers
$5.00 Monthly
Culture War Lieutenant
Rising through the ranks as an important officer, you'll get a draft chapter/outline/deleted scene/notes to see the process of Del Arroz's award winning writing process. You'll also receive access to a monthly short video about the creation of the Ensign level short story, including inspiration and processes.
9 Backers
$10.00 Monthly
Culture War Commander
You're the heart and soul of our fighting force, directing the battles. In addition to the Lieutenant rewards, you'll get advance reveiw ebook copies of any books or comics released subject to publisher approval. These will be available as they're produced and you'll receive these well prior to the general public.
1 Backer
$20.00 Monthly
Culture War Captain
You're part of the strategic planning. You'll be part of the inner circle for decision making on culture war topics to pursue, books to create, and you'll receive swag! Whether you want one of CryptoFashion's excellent t-shirts, hats, or posters, a physical copy of all of the stories produced under this effort or a signed book annually of any of Del Arroz's work, we'll make it happen and more.
3 Backers
Comments