About FreeStartr
FreeStartr is the world's first comprehensive crowdfunding platform with an absolute free speech guarantee.
Our Mission
FreeStartr's mission is to make sure that no one is ever unable to raise money for a project — creative, charitable, journalistic, social or otherwise — because they were banned, censored, shut down, or demonetized on other Internet platforms for exercising their right to free speech under the First Amendment of the Constitution of the United States of America.
Our Team
Charles C. Johnson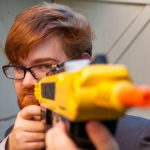 Charles C. "Chuck" Johnson is an investigative journalist, author, businessman, and the CEO of FreeStartr. Charles has been fighting for free speech since he was in high school and he has the banned Twitter accounts to prove it. He has been working on free speech crowdfunding since 2014 and his efforts have been covered in The New York Times and every other imaginable media outlet. Charles is also an award-winning journalist who has written for The Wall Street Journal, The Los Angeles Times, The New York Post, and more. President Donald J. Trump is a known fan of his work. You can follow Charles on Facebook and on Gab.
Peter Duke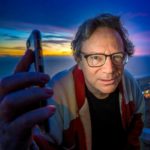 Peter Duke is a photographer, artist, techie, and the Creative Director of FreeStartr. He grew up in Los Angeles, where — surrounded by lefties and liberals — he learned the value of the First Amendment. Peter left behind an illustrious career dealing with Hollywood and Silicon Valley bigwigs to join Charles C. Johnson in the battle for free speech in 2014. He has been fighting ever since and despite keeping a low profile, he was profiled in The New York Times for his work. You can follow Peter on Twitter and on Gab.