Why FreeStartr?
FreeStartr allows creators like you to do what you love, exactly in the way you want to do it, without worrying about being banned, censored, demonetized, or shut down.
Monthly Campaigns
Need regular income? Start a monthly campaign and let your fans automatically fund you every single month, whether you're tweeting, podcasting, or painting.
One-Time Campaigns
Got a big idea? A big problem? Launch as many one-time fundraising campaigns as you want to host an event, offset legal costs, or fund a documentary.
Free Speech Guarantee
Our Free Speech Guarantee protects you against bans, censorship, demonetization, and deplatforming by your enemies. FreeStartr stands with you.
Anonymous Friendly
Accept Bitcoin payments in addition to credit or debit cards. Your fans can contribute anonymously, without even making an account.
Offer Rewards
Reward your fans for their loyalty and support. You can offer products, special access, or just a simple personal thank-you on each campaign.
Your Content is Yours
No contracts. No royalties. No nothing. You own your content and can do whatever you want with it. Keep your sponsors, advertisers, and brand deals. We don't care!
The FreeStartr Free Speech Guarantee
If the First Amendment protects you, FreeStartr protects you. Any speech, campaign, activity, or project that is legal according to the Constitution of the United States of America has a welcome home on FreeStartr.
But don't just take our word for it...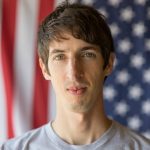 The guys behind FreeStartr are hardcore on their free speech policy. Thanks to them, I was able to raise almost $60,000 to defend my views after I was fired from Google.
James Damore, former Google engineer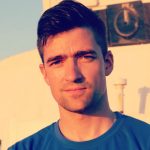 We raised more than $230,000 for our mission after being shut down everywhere else because of the pressure of the NGOs. Our mission became really a big success. Fundraising without censorship is the future.
Martin Sellner, Defend Europe
Transparent fees
You keep 85%
We keep the rest and protect you
Payment processors keep 3-5%
Supporting free speech means the haters and losers are constantly at our throats. Sad!
They attack our platform, spam our systems, harass our commenters, intimidate our providers, physically track our team, and otherwise do everything they can to shut us down permanently in a never-ending campaign of political harassment. Our higher fee helps us offset the cost of being a free platform, which means you don't have to worry about being shut down.
Don't delay.
Becoming a creator is quick, simple, and easy. Start getting paid today.
Become a creator now