Top Backers
Private
$47000.00
Scott Gieselman
$10000.00
Private
$5000.00
Appreciation to Tucker Carlson, and deep gratitude to Nick Loeb for his courage and grace.
Private
$1000.00
Private
$1000.00
Saw this on Tucker Carlson 5/25/18 - Best of luck with production of the movie - God Bless!
Private
$1000.00
Truth will save lives.
Kathleen Hodges
$500.00
God Speed in saving more babies by just telling the truth! Abortion is NOT about Women's Health!
Private
$500.00
God bless this and use it for Your glory, amen.
William Conlon
$500.00
I knew nothing of your endeavour, until I watched Tucker Carlson tonight Fri. 05.25.2018. I would have contributed sooner.....
Private
$500.00
God Bless the Babies!
ROE V. WADE is the untold story of how people lied, how the media lied, and how the courts were manipulated to pass a law that has since killed over 60 Million Americans.
Many documentaries have been made, but no one has had the courage to make an actual feature film, a theatrical movie about the true story. Roe v. Wade stars JON VOIGHT, STEPHEN BALDWIN & STACEY DASH.
Supreme Court Justice Kennedy is retiring this summer and our movie could have influence on who is picked as the new Justice. This could overturn the decision on Roe v. Wade which can save the lives of millions.
This is the most important movie to be made in our generation.
"Designed to inspire the viewer to engage in the movement to restore respect for human life." Cardinal Burke
We started this campaign on another crowdfunding website and raised over $134,000 in 60 days. However, because of the political agenda on that site and other social media outlets, our campaign was blocked and shadow banned in an attempt to stop our efforts. That's why we are relaunching here on Freestartr.
This campaign is for the most important pro-life movie in history. This will be the first movie ever about the true story of ROE v. WADE, the most famous court case in America that legalized Abortion. We need your help to fight for the lives of the unborn, because Hollywood refuses to.
Hollywood only wants you to hear their version of the story – in fact, there are 3 movies currently in development that take a pro-abortion stance. But you shouldn't be surprised. Hollywood has always had an agenda to influence Americans to accept abortion, even if they have to re-write history to do it.
***********************************************
FACEBOOK BANS SHARES
We need your support now more than ever. Facebook has banned us from inviting friends to "Like" our page and from "Sharing" our PAID ads. Breitbart even published an article on our campaign.
Check the article out here:
http://www.breitbart.com/big-hollywood/2018/01/…
Thank you for your continued support!
***********************************************
A Portion of Net Proceeds will be Donated to Prolife Organizations
We have gotten such an overwhelming amount of support from the Prolife Community that we have decided to donate a portion of the Net Proceeds from the Movie to Prolife Organizations!
***********************************************
The Team:
Executive Producers: Dr. Alveda King & Nick Loeb
**** Dr. Alveda King will also be making a cameo in the film as Dr. Mildred Jefferson's Mother!!!
Co Executive Producers: Greg Swan, Brian Brown, Jalesia McQueen, Larry Cirignano, Mary Anne Urlakis, Rebecca Kiessling, Walter B. Hoye II
Co-Producer: Mindy Robinson
Producers: Cathy Allyn & Nick Byassee
STARRING: STEPHEN BALDWIN, JON VOIGHT & STACEY DASH
This is the true untold story of ROE v. WADE:
We open the movie with the story of how it all began. It all started with a woman named Margaret Sanger. She was the founder of Planned Parenthood. Her initiative was called the Negro project, and as she gives a speech in the movie at a KKK rally, she describes her intentions to reduce the growth of African American population in our country.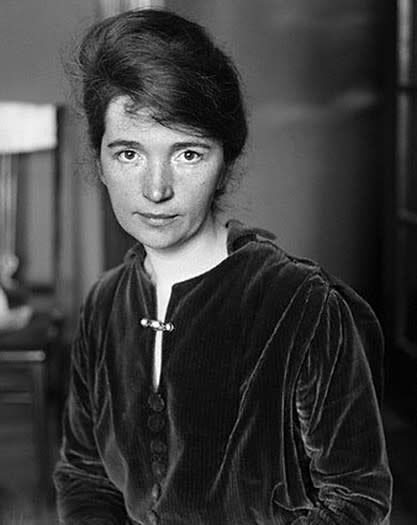 In the movie, Dr. Bernard Nathanson, the most famous abortionist of those times, then joins the cause.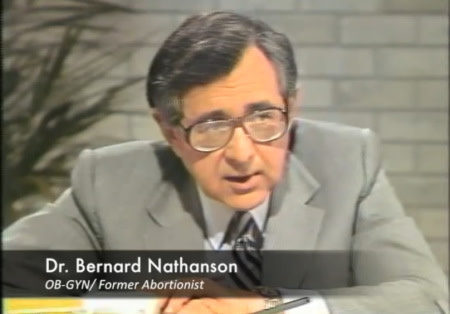 They all then recruit feminist Betty Friedan to join their team.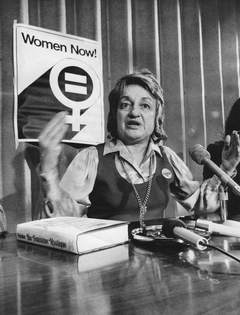 Bernard and Betty, along with the team at Planned Parenthood, search the country to find a pregnant girl they can use to sue the government for her right to have an abortion.
Our characters find the perfect pawn: a broke girl with a 10th grade education named Norma McCorvey. She is now famously known as "Jane Roe." They all convince Norma that she can have an abortion if she sues, knowing full well that her case will never get to the courts in time.
Our characters succeed, and we watch on as Norma sues Henry Wade, the district attorney of Dallas County. Roe v. Wade is born.
Now that they finally had it in the courts, they had to get the Justices to vote their way, so they fed fake polls and fake statistics to the media.
This is when Bernard and Betty with Planned Parenthood even brought Hollywood on board getting them to do TV shows and movies about abortion.
This was all done to influence public opinion and manipulate the courts.
But there were a few people willing to step up to fight them. This fight is led by the film's protagonist Mildred Jefferson, the first African American woman to graduate from Harvard Medical School. She believed that she became a doctor to protect life, not destroy it. Not only was she trying to save lives, she was trying to save her race.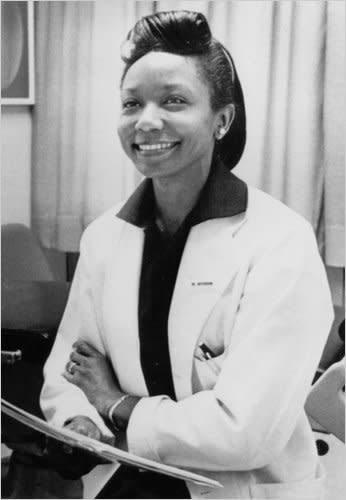 She joined the Catholics, other men, and other women, to try to educate Americans on the truth, but they were up against the most well-funded revolution in 20th century America.
Mildred and her team marched, held up signs, got the police to raid illegal abortion clinics, adopted the unborn and most importantly, prayed to God for help.
Although they did everything they could possible do, the ban on abortion was overturned.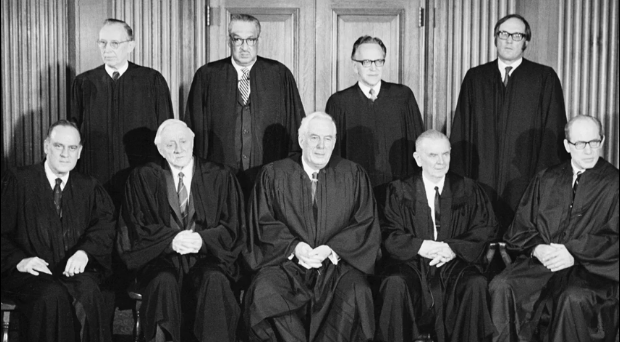 What most people don't know is that the very people who spent their lives fighting to legalize abortion, were faced with the harsh consequences soon after. At the end of the movie Bernard through the help of new sonogram technology, realizes he is killing babies, confesses to all the lies and becomes a leading activist in the pro life movement. Even Norma, our Jane Roe, realizes she was manipulated and becomes a leading activist to protect life.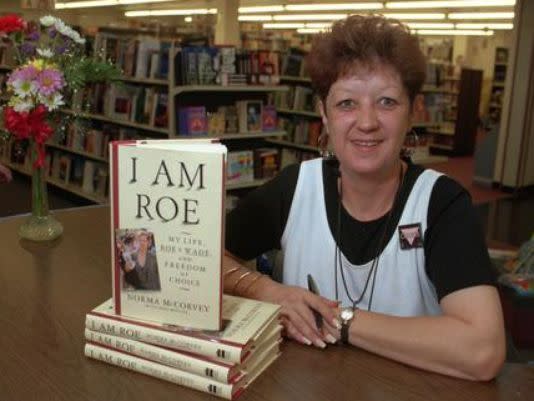 Our movie will not only shed a light on that truth but will also change hearts and minds. We have distribution on 1000 screens so even if just one person changes as a result of this movie, we will have saved a life.
Please pledge now, and share this campaign with your friends so we can bring ROE v. WADE to life.
Rewards
Donate Now
Without a reward
Thank you for supporting LIFE!
4 Backers
Created by special request – a special thank you to those making the extra effort to contribute to LIFE.
7 Backers
By special request! You are a perfect 10 in our eyes for giving to LIFE.
21 Backers
$25.00
Streaming Video of ROE v. WADE
A private link to stream the movie for the release!
153 Backers
$100.00
Special Thanks Credit
A Special Thanks Credit in the End Crawl Credits of the movie!
81 Backers
$250.00
Advanced Screening Invitation
You will be invited to an advanced screening of the film! You will have to provide your own travel and accommodation.
9 Backers
$500.00
Screening with Q&A
You will be invited to an advanced screening of the film followed by a Q&A with key members of the Production! You will have to provide your own travel and accommodation.
7 Backers
You will be invited to visit the set while we are shooting! You will have to provide your own travel and accommodation.
1 Backer
$5000.00
Premiere Tickets
You and a guest attend the Official Red Carpet Premiere of the Film! You will have to provide your own travel and accommodation.
0 Backers
$10000.00
Associate Producer Credit
Receive an Associate Producer Credit on the end title credits of the film!
1 Backer
$5000.00
A Meal with the Cast
Have a Meal with the Cast on set! You will have to provide your own travel and accommodation.
0 Backers
$7500.00
A Meal & Photo Ops with Cast
Come to set and have a meal with the cast! Then get your picture taken with cast members and the production team! You will have to provide your own travel and accommodation.
0 Backers
$25000.00
Co-Producer Credit
Be credited in the MAIN TITLES as a Co-Producer of the Film!
0 Backers
$50000.00
Co-Executive Producer Credit
Be credited in the MAIN TITLES of the film as a CO-EXECUTIVE PRODUCER!
0 Backers
$100000.00
Executive Producer Credit
Be credited as an EXECUTIVE PRODUCER in the Main Titles of the Film!
0 Backers
Comments